Welcome to Broxtowe United Youth Football Club
We are an FA Charter Standard Youth Football Team based in Nottinghamshire and we strive to offer children the chance to learn new skills, make new friends and have fun. We are a Community Club run by volunteers and we're always keen to introduce new players and Coaches into our Teams so please feel free to get in touch if you'd like to get involved.

Amazing news again. Our under 10s have won the League Fairplay Award for the second year running and our under 9s, in their first ever season came runners up. A fantastic achievement based on votes from other coaches. Well done all. Amazing kids that make us really proud.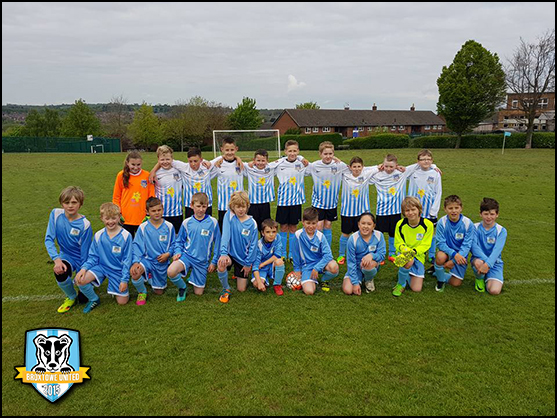 Broxtowe United Football Club Inter-Club Friendly
Under 10s vs Under 11s
A huge congratulations to our new Under 11s team who finally got their chance to play in a match. A big thank you to Tom and Rob for getting the team ready for this match and we look forward to seeing the Under 11s in more matches in the near future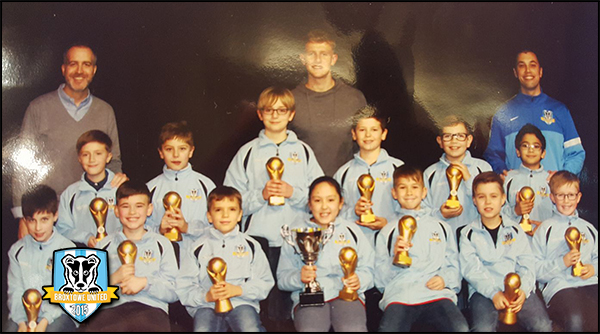 On Sunday 26th February 2017 the Broxtowe United under 10s received their awards and trophies for becoming YEL Division 7 Champions. A fully deserved and amazing achievement to everyone involved, This just shows the good work that James and the team are doing with the under 10s and we hope that their success can continue going forward

Broxtowe United Football Club are proud to announce that a new under 11s team is being put together and will be managed by Tom Robinson. The club are looking for children currently in year 6 who are looking for a team to join. If you are interested in joining or would like more information please do not hesitate to contact us via the 'Contact Us' tab or speak directly to James (07811192149 - Club Chairman) or Tom (07842468893 - Under 11s Team Coach) who will be able to answer any queries you have.
CLUB ETHOS: ENJOY. COMMIT. DEVELOP
"All players should be treated as equals no matter their ability, age, sex or disabilities. Every child will be given an opportunity to have fun, learn new skills and make new friends".
All children will be given an equal opportunity to play wherever possible.

Players will be given an opportunity to experiment with roles and will not be restricted to one position too early to allow them to develop an all round understanding of the game.

We strongly believe encouragement and praise is the most effective way of developing young players and to build their love of the game.